Our Comprehensive Dental Care Newark
Posted by Balentine Plaza Dental Care on Oct 29 2020, 08:48 PM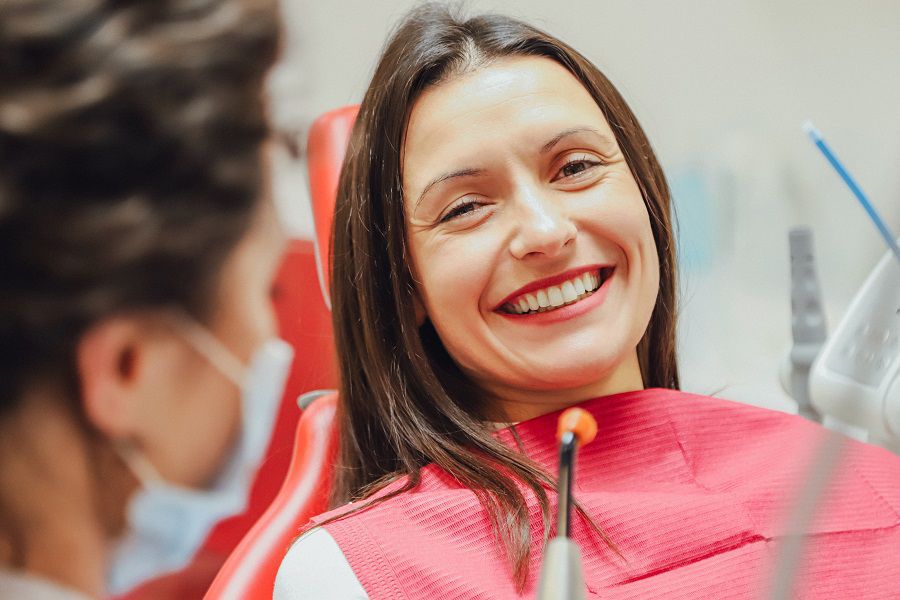 Hygiene Visits and Dental Examination
All new patients at Balentine Plaza Dental Care would receive a comprehensive dental examination, followed by periodic exams during their hygiene visits at our facility in Newark to monitor and access their dental health for changes during and between appointments. Some of the things we screen for during your hygiene visits with us would include:
Oral cancer
Periodontal disease, bone loss, and tissue infection
The integrity of existing dental restorations
Oral symptoms of systemic diseases or medical conditions
New areas of decay
Bite alignment (orthodontic evaluation)
Bruxism and grinding
TMJ disorders
Gum Health
We focus our dental cleaning sessions on minimizing the chances of dental health problems and are designed to help you develop a beautiful and clean smile that lasts for life. As we note symptoms of periodontitis (gum disease), we offer comprehensive periodontal therapy services to halt and prevent additional infection at our facility in Newark.
Tooth-Colored Fillings
We ensure to treat for tooth decay and perform analysis with digital X-rays to pinpoint cavities when they're smaller and less invasive to treat. All of our dental fillings at Newark, CA, are made from a white material that matches your tooth structure for durable yet aesthetically pleasing results!
TMJ Exams
TMJ exams are vital as the relationship between your TMJ, facial muscles, and biting patterns can lead to complications such as jaw pain, headaches, and tooth wear. As part of your evaluation at Balentine Plaza Dental Care in Newark, we will assess your jaw joint to ensure that its movement and range of motion are performing appropriately.
Preventative Care for Children
Professionally applied fluoride and protective sealants can reduce your child's risk of developing cavities. Because primary (baby) teeth can decay quite quicker than their permanent counterparts, preventative care is especially important for our youngest of patients.
Reach out to us on-call (510) 656-4400 or by scheduling an online consultation, and we'll be happy to help you.